Setup
---
CNC Turrat Punch ( Turmf 500R ) M/c : 1 no
80 ton Press Break : 1 no
8 FT Sharing m/c ( 3mm cap ) : 1 no
4 FT Sharing Machine : 1 no
2ph Spot welding m/c : 1 no
Arc welding ( single ph ) m/c : 1 no
250A CO2 Welding m/c : 3 nos
Fly press 10 ton cap : 5 nos
Power press 20 ton cap : 5 nos
25 mm cap drill m/c : 1 no
Grander 4" : 2 nos
And all type of tools, assess : 5 nos

P - II : 40 HP X 3 Phase Connection
P - I : 25 HP X 3 Phase Connection
Working Capacity P I + P II
Built Up ara - 2200 + 4000 SQFT Office Area - 500 SQFT
• MICROMETER 0 - 25
• VERNIER - 0 - 305
• VERNIER - 0 - 610
• SCALE - 0 - 610
PBH Series CNC Pressbrake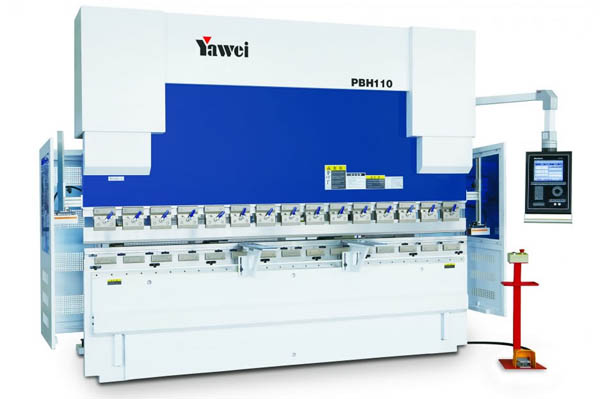 PBH series pressbrake is the best - selling machine, more efficient, more precise and more stable in same kind of machine tool :
• Integrated into the modern aesthetic concepts of new industrial design, high quality production process, simple and generous apperance.
• The latest high frequency response hydraulic control technology, faster speed, higher efficiency and more stable precision.
• Optimizing the validation for the heat treatment frame and rigidity of whole machine, researching and applying the hydraulic compensation struction, ensure PBH series precision bending processing.
• The best parameter matching, the core of the optimal configuration, gurantee the stable performance and easier operation
• Standard 2 axis of backgauge for PBH series pressbrake, 4 axis and 5 axis backgauge are options, choose suitable tools to realize bending process for all kinds of complicated workpiece.
---